22 mars 2017
My trip in Australia
I went to Australia by plane, about 21 hours ago. 

I have landed at Sydney Airport

 a

nd so I'm staying there 1 month

. I have taken a hotel 
room near the opera house in sydney I have been really lucky with a great view !! During this adventure, I have met lots of animals like kangaroos, 
koalas, dingos and full of kinds of snakes that I had never seen in France. 

I found myself a job within a pet store, superb !!

 I have met some great people and 
I really hope to return someday. It's a

n enriching and wonderful experience, I have come back with memories full head

.






20 mars 2017
The Parliament House of Victoria
The Parliament House of Victoria was location in Melbourne in Australia.The seat of the Parliament of Victoria, since 1855.
He was located in Spring Street. The Parliament House of Victoria was open his door in 1856. It's an Neo-classical architecture.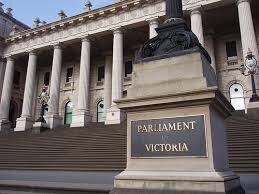 Kayaking in Australia
Canoeing down the Blackwood River, winding through southwestern Australia, or wandering through the labyrinth of calm waters of Coorong, South Australia. 
Sea kayak off the beach from St Kilda to Melbourne or under the Sydney Bay Bridge. *
Rafting in the tumultuous rapids of the Franklin River in Tasmania or the Tully River in northern Queensland. Canoeing in the Katherine Gorge in the Northern 
Territory, or go paddling around the Burley Griffin Lake in Canberra. 

 




 
 


17 mars 2017
Hello, when my voyage in the Australia, i was see Ian Thorpe.
Ian James Thorpe was born the 13 October 1982 in Sidney.
He is an Australian swimmer who specialises in freestyle.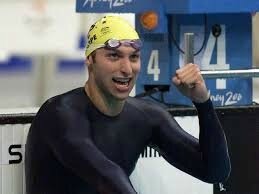 15 mars 2017
Black Swan
The Black Swan is a species of swan native from Australia and Tasmania that owes its name to the 
largely black coloring of its plumage.
It measures from 3.7kg up to 9kg for an adult. 

The Black Swan is the symbol of Western Australia

.
This has been adapted to the cinema. This film was directed by Darren Aronofsky, it was 
released in 2010 in America and in 2011 in France. 


Natalie Portman, Mila Kunis, Vincent Cassel, Barbara Hershey ..... play in this movie.


 




 
   

Black Swan Nouvelle Bande-Annonce HD VF